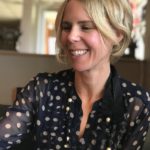 In Polly Stewart's upcoming literary crime novel, THE GOOD ONES, Nicola, an unemployed academic and true-crime obsessive, is back in her Appalachian hometown to settle her mother's estate. It is the place where the disappearance of childhood friend, Lauren Ballard, still haunts Nicola and her classmates as adults. Driven by a need for closure and a feeling that she was herself partially responsible, she takes a job as a substitute teacher at her old high school and starts to do her own investigation. This adds up to an engrossing mystery about the push and pull of female friendship and the danger of being good when the rules for women begin to chafe. Harper plans to publish in Spring 2023.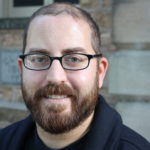 Jess Row, author of the novel YOUR FACE IN MINE and WHITE FLIGHTS: RACE, FICTION, AND THE AMERICAN IMAGINATION, is THE NEW EARTH, about a fractured Manhattan family of eccentrics, intellectuals and spiritual seekers who reunite for the wedding of their only living daughter, an immigration lawyer, to an undocumented immigrant from Chiapas. The novel has many strands—from Holocaust art to the Zapatistas, from Buddhist logic to American immigrant law, climate change to the sensibility of northeastern liberals. The book will be published by Ecco in 2022.
In his new collection of essays: ON BEING SHORT: MEN, MASCULINITY, AND OTHER DISASTERS, Jess Row examines the paradoxical, problematic, dysfunctional lives of American men in the 21st century. The essays will weave together Row's own experience and social observations into a larger narrative of how American masculinity has fragmented and devolved since the 1970s. The book will be published by Graywolf.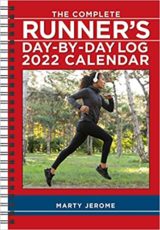 Marty Jerome's THE COMPLETE RUNNER'S DAY-BY-DAY LOG 2022 PLANNER CALENDAR is the latest installment in the Complete Runner's Day-By-Day Log and Calendar series. For sixteen years, Jerome has authored The Complete Runner's Day-by-Day Log and Calendar, and the series has been a bestseller for more than thirty-five years. The book will be published in October 2021 by Andrews McMeel.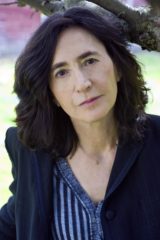 Francine Prose is equally well-known for her fiction (BLUE ANGEL, LOVERS AT THE CHAMELEON CLUB, Paris, 1932) and for her literary criticism (READING LIKE A WRITER). The author is embarking on a biography of Cleopatra, an object of persistent assumptions throughout history. Centuries after her death, our image of Cleopatra is one of an irresistible siren: voluptuous, excessive, and luxe. Prose wants to rethink this myth with a narrative account of Cleopatra's life. In her book, Prose will attempt to separate Cleopatra from her legend and her literary representations, questioning those aspects of her life and her character that we have taken for granted. The book will be published by Yale University Press.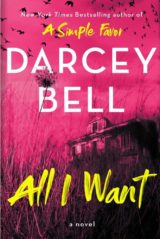 Darcey Bell, the NYT-bestselling author of A SIMPLE FAVOR, has a new thriller coming out. ALL I WANT tells the story of Emma, an art teacher, and her husband Ben, a successful theater producer, who are swept away from their life in Brooklyn after finding a large old Victorian house upstate and deciding to move there to raise the baby Emma is carrying. When strange things start happening, Emma is forced to question everyone around her. Can she trust her new neighbors? Ben? Herself? It is the story of a young mother determined to find out the truth, recalling the strongminded moms in Liane Moriarty's BIG LITTLE LIES with the spookiness of Shirley Jackson's THE HAUNTING OF HILL HOUSE with a bit of ROSEMARY'S BABY thrown in. Overall, it's a fast-paced, electrifying read. Atria Books will be the publisher.
Brandon del Pozo, Chief of Police in Burlington, VT and formerly a Senior Officer in the New York City Police Department, is writing NO ONE ELSE IS COMING to be published by Farrar, Straus and Giroux. The book will be part memoir, part historical narrative of policing in New York City and, ultimately, a reflection on the art of being a cop.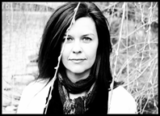 Aryn Kyle's second novel (following the breakout debut THE GOD OF ANIMALS), HINTERLAND is the story of a turbulent platonic friendship between a married father and the gifted, troubled, charismatic woman he's known since college, and how her sudden death — one he feels he should have saved her from — changes the course of his life and that of his family. Aryn Kyle is the author of THE GOD OF ANIMALS, her bestselling and highly-acclaimed first novel, which was praised as "so strong, startling, and moving…it is impossible to forget" by The Boston Globe, and the story collection, BOYS AND GIRLS LIKE YOU AND ME. Her work has been translated into fifteen languages. The publisher will be Riverhead Books.