Pulitzer finalist, Macarthur Fellowship Recipient, and author of SWAMPLANDIA! and VAMPIRES IN THE LEMON GROVE Karen Russell's THE ANTIDOTE  opens on Black Sunday, as a historic dust storm ravages the fictional town of Uz, Nebraska. But Uz is already collapsing–not just under the weight of the Great Depression and the Dust Bowl drought, but beneath its own violent history. The novel follows a "Prairie Witch," whose body serves as a bank vault for peoples' memories and secrets; a Polish wheat farmer who learns how quickly a hoarded blessing can become a curse; his orphan niece, a basketball star and witch's apprentice in furious flight from her grief; a voluble scarecrow; and a New Deal photographer whose time-traveling camera threatens to reveal both the town's secrets and its fate.
The novel is above all a reckoning with a nation's forgetting—enacting the settler amnesia and willful omissions passed down from generation to generation, and unearthing not only horrors but shimmering possibilities. This gripping Dust Bowl epic echoes with urgent warnings for our own climate emergency, challenging readers with a vision of what might have been—and what still could be.
The latest from Stephen McCauley, author of bestselling novels such as MY EX-LIFE, THE OBJECT OF MY AFFECTION, and ALTERNATIVES TO SEX.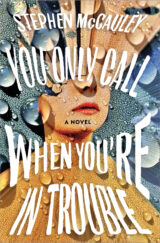 After a lifetime of kindly taking care of his irresistible but impossible sister and her wonderful daughter, Tom is finally ready to put himself first. An architect, he finally has an opportunity to build his masterpiece with a new client: "his last shot at leaving a footprint on the dying planet." Assuming, that is, his rich, fickle client—the last woman he slept with before coming out—doesn't follow through on her threats to mess it up. Naturally, that's when his phone rings. His niece, Cecily (the real love of Tom's life, as his boyfriend reminded him when moving out), is caught up in a Title IX investigation at the college where she teaches, and his sister Dorothy is planning to invest her net worth in a retreat center with a "famous" wellness guru. Oh, and after thirty-four years, Dorothy now wants to tell Cecily the identity of her father, which has always been a mystery. Tom does what he always does—answers the call. And therein lies either the beauty or dysfunction, (or perhaps both) of the sometimes too tight ties that bind families together. The book will be published by Flatiron in 2024.
With this astonishingly lyrical biography, Harvey Sachs rescues Schoenberg from notoriety, restoring him to his rightful place in the pantheon of twentieth-century composers. In his time, t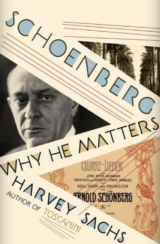 he Austrian-American composer Arnold Schoenberg (1874-1951) was an international icon. His twelve-tone system was considered the future of music itself. Today, however, leading orchestras rarely play him, and his name is met with apathy, if not antipathy. With this interpretative biography, the acclaimed biographer of Toscanini finally restores Schoenberg to his rightful canonical place, revealing him as one of the twentieth century's most influential composers and teachers. The book will be published by W.W. Norton in July 2023.
1974 is an immersive memoir written by a National Book Award finalist and esteemed critic who tur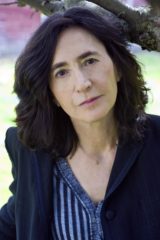 ns to her personal life for material for the first time. Francine Prose grew up in Brooklyn, the daughter of two doctors. In 1974, she had already published her first novel, but then dropped out of grad school at Harvard to travel to San Francisco, which was then the epicenter of the counterculture movement. Here she starts a relationship with Tony Russo, who along with Daniel Elsberg was responsible for leaking the Pentagon Papers. 1974 is reminiscent of Patti Smith's Just Kids. The two books share so much in how both Patti Smith and Francine write so candidly about being young and broke and finding your way as an artist as well as a desire to resist the mainstream. The book will be published by HarperCollins in 2024.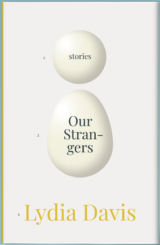 The latest collection from Man Booker International Prize winner and National Book Award finalist, Lydia Davis. In OUR STRANGERS, Davis' seventh collection of fiction, peoples' lives intersect for brief moments on trains, in restaurants, and as neighbors. Conversations are overheard and misheard; a special delivery letter is mistaken for a rare white butterfly; toddlers learning to speak identify a ping pong ball as an egg; mumbled remarks become a series of moments of annoyance in a marriage. Davis is a virtuoso at detecting the seemingly casual, inconsequential frictions of daily life and pinning them for inspection. What is revealed is a "combination of lucidity, aphoristic brevity, formal originality, sly comedy, metaphysical bleakness, philosophical pressure, and human wisdom" (James Wood, The New Yorker). The book will be published by Bookshop Editions in October 2023.
In his new collection of essays: ON BEING SHORT: MEN, MASCULINITY, AND OTHER DISASTERS, Jess Row examines the paradoxical, problematic, dysfunctional lives of American men in the 21st century. The essays will weave together Row's own experience and social observations into a larger narrative of how American masculinity has fragmented and devolved since the 1970s. The book will be published by Graywolf.
Brandon del Pozo, Chief of Police in Burlington, VT and formerly a Senior Officer in the New York City Police Department, is writing NO ONE ELSE IS COMING to be published by Farrar, Straus and Giroux. The book will be part memoir, part historical narrative of policing in New York City and, ultimately, a reflection on the art of being a cop.